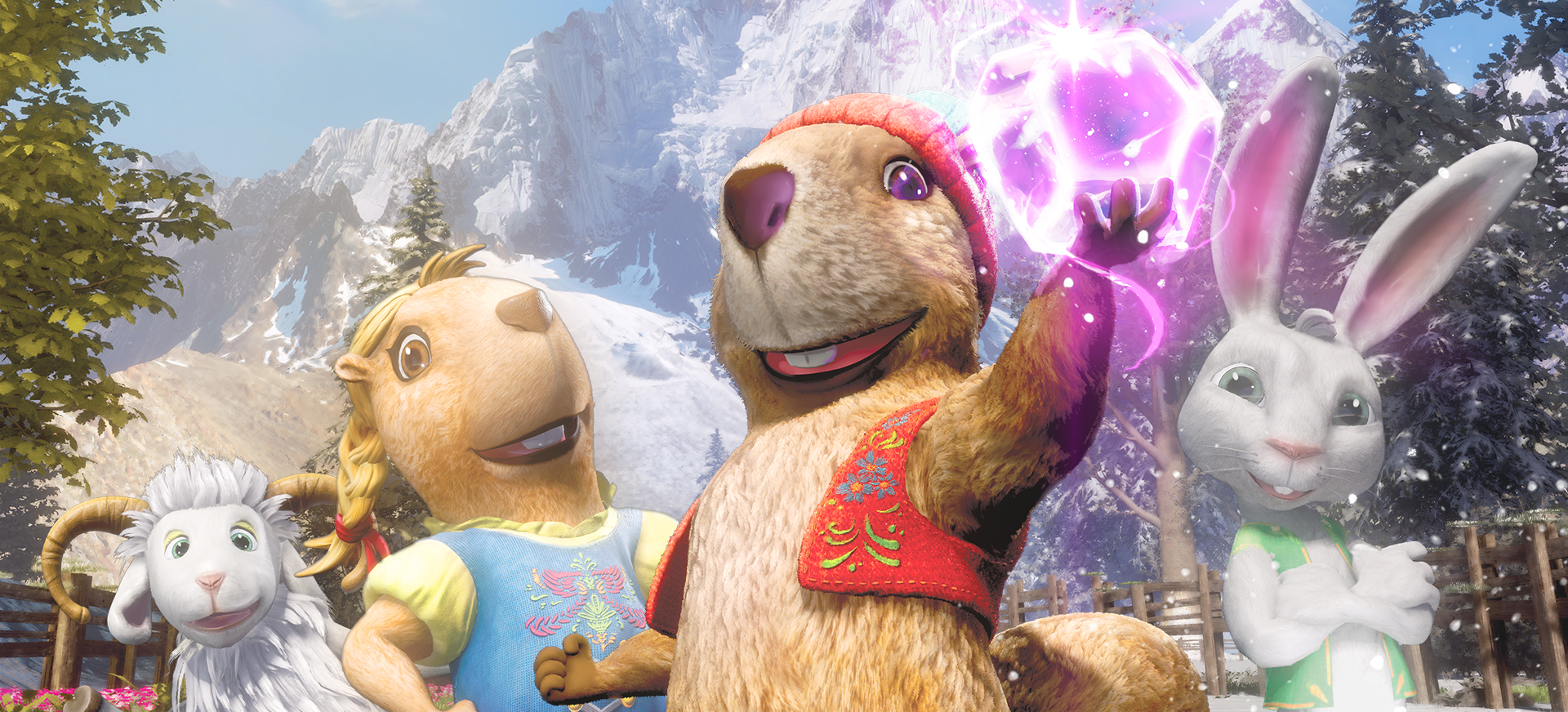 Unlimited Snow is the first company that provides all services for long-lasting indoor snow and ice experiences.
"Miko and the Spell of the Stone" is the custom CGI content that we produced for the snow park inside the Mall of Muscat, in Oman.
Unlimited Leisure Holding (encompassing HollandWorld, Unlimited Snow, TapeMyDay, and The Experience Ticket) created its own IP to give an identity to its themed park: the Alpine Marmots, protagonists of the custom CGI content that we created for the snow park.
This 10-minute long custom CGI movie revolves around Miko, a little alpine marmot on a quest to save winter, and it's been in the themed park's 80-seat 4D cinema since spring 2019!
Unlimited Snow, part of the Unlimited Leisure group, has created an exciting new IP as a franchise opportunity for new and existing snow park projects around the world.
When Kees Albers, Founder, Chairman and former CEO of Unlimited Snow, reached out to us for his company's custom-made movie, he had the characters in mind but that was about it.
The company needed help to turn this idea into reality, and they wanted a custom CGI movie that would match the theme of the snow-based theme park in Oman.
Starting from the idea of the IP, we took care of the entire process, from pre-production to post-production - Concepts, storyboarding, modeling, rigging, animation, environments, VFX, SFX, final editing - that brought to the creation of this thrilling and sweet winter tale for kids and families!
The story is based on the adventures of this little marmot, whose name is Miko, and his family and friends who are all living in the picturesque Alps. The family consists of Miko, his sister Maya, their mother Mutti, and their father Max. 
Miko and his sister often go on exciting adventures with their animal friends, and among them, we can find a mountain goat, an alpine hare, and an alpine eagle.
The story we created for the film is a thrilling adventure that sees these characters all helping each other out for the common good.
One day, while looking for a missing friend, Miko finds a magic stone and by touching it he will reverse the flow of time and will change the course of the seasons. That's when he, Maya and their friends go on a quest to try to bring winter back, all while visiting picturesque landscapes and living an exciting ride to bring back balance in the weather.
After an extensive search around the world for a good and creative animation film studio, we are pleased to have landed at Red Raion for the creation of an affordable 3D animation film solution, from concept to production, featuring our "Marmots " IP to show in our snow parks. We've very much enjoyed working with Red Raion and are looking forward to our first film!
Are you interested in CGI content for YOUR media-based attractions?