The CGI studio specialized in media based attractions
CGI gives you the power to do far more than what is possible in real life. 
The thing your guests search for is an extraordinary experience, something that cannot be replicated in real life: they want to dive into the story, be its protagonists.
At Red Raion, we always put the experience first – nothing counts more than leaving a long-lasting mark in the heart of the people who try our CGI content.
We focus on creating CGI content exclusively for media-based attractions: this is what allows us to always be on top of the latest trends and technologies in the attractions business.
We listen to our clients and partners to always be sure that our CGI content reflects what their guests look for, in terms of style, genres, and overall experience.
With CGI you can create out-of-this-world adventures: its unlimited possibilities pushed us to dive into it and make it our job, which basically consists in creating incredible realities that wouldn't be possible without CGI.
That's how Red Raion was born and found its identity: the CGI studio specialized in media-based attractions!
Each geographical and economical area has its own distinctive features, so every regional market deserves a dedicated professional who has a deep understanding of its needs, culture, and trends when it comes to CGI content and digital attractions.
That's why we assembled the Content Experts: the company's figures specifically trained to support amusement professionals to choose the perfect CGI content for their current or future media-based attractions.
Each Content Expert focuses on the area of the world they know best, and use their knowledge and experience to guide you by analyzing your specific market with pinpoint accuracy!
Prakash Vivekanand
Middle East
Mike Ross
Australia & New Zealand
Teddy Szychowski
South America
Aiping Xu
Macao, Taiwan & HK
Yoyo Song
Maindland, China
Nancy Patterson
North America
Red Raion was born in 2015, basically from scratch: today, we are a team of around 40 people and have a track record of collaborations with some of the world's greatest operators in the field of entertainment (SimEx-Iwerks Entertainment, Loveland Living Planet Aquarium, Leisure Expert Group) – but it hasn't always been all roses… When we moved our first steps in the industry, everyone told us that it was impossible for a new company to join this field, because it took other companies decades to build their name and reputation. But we never surrendered.
Since day one, we have created custom and licensed CGI content for venues worldwide. 
Our goal has always been to create unforgettable experiences with CGI, focused on mixing storytelling with state-of-the-art technologies – in brief, we aimed at creating the so-called "WOW effect".
And also to make life simpler for the attractions industry operators who are looking for the perfect CGI content for their specific venues, attractions and target audiences, solving the issues they had faced throughout their entire career: delays, extra costs, and content that wasn't at all like they expected in terms of quality were the most common setbacks among our clients who had previously dealt with non-specialized companies.
This made it clear for us that it would be essential to focus exclusively on media-based attractions, build a specialized team of professionals, and always be there for our clients, prepared to answer all their questions and anticipate all their doubts.
This is what we have been doing since the very beginning: specializing, studying, listening to our clients, being there for them, and it's what allowed Red Raion to be where we are today.
And it's also what allows us to work this smoothly, always respecting milestones, budgets and deadlines! 
So it all revolves around being "the CGI studio specialized in media-based attractions": working with us means that we will always put the experience first, that we will always keep studying and improving, and that we will always listen to you, amusement professionals, to help you create that beautiful eye-sparkle that makes it all worth it!
TIMELINE
September 2022
First IAAPA Expo Orlando
It's the first time we set foot in Orlando with our own booth: it's time to give the American market the opportunity to get to know the CGI studio specialized in media-based attractions! Also, after taking part in all the main IAAPA events, we are now officially Global Exhibitors!
We make our first appearance at the Saudi Entertainment & Amusement Expo!
2022
First custom VR content
Red Raion created VR content for the newest immersive experience at Loveland Living Planet Aquarium, for a VR cinema located in a really incredible, breathtaking location!
2022
First custom Fly movie
After a 5-year partnership for licensed content, SimEx-Iwerks Entertainment chose Red Raion to create the CGI custom content of their newest fly experience, Dino Island III – Frostbite!
2021
First dining experience
2125 – An Adventurous Journey Through Time And Space is the name of the first dining experience we've ever created: it's the newest attraction in the AIDAnova cruise ship by Aida Cruises!
2021
First Custom Museum Experience
Leolandia, the number one theme park in Italy for little kids, hosts the CGI content we created for the immersive Museum in the award-winning PJ Masks area!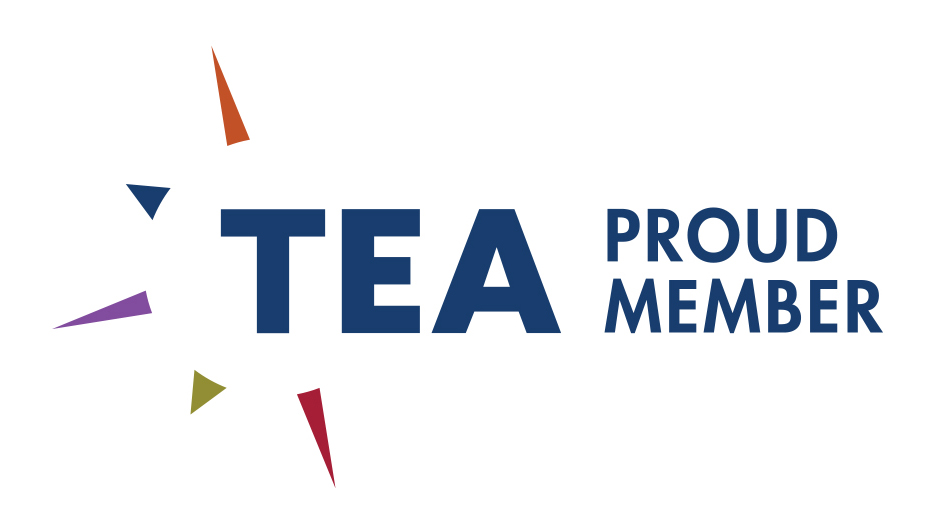 September 2020
Red Raion becomes a TEA member
We decided to become members of the Themed Entertainment Association (TEA), the international non-profit association representing the world's leading creators, developers, designers, and producers operating in the themed entertainment industry!
2020
First Fly movie installation
Brogent Technologies is the first company to choose to take the guests of their i-Ride Taipei and Kaohsiung Flying Theaters on a magic carpet ride with Aladdin – The Bachelor Party!
2020
First movie in Fly format
Attractions Industry Professionals call for CGI movies for licensing in fly format, and we answer: our first CGI content for licensing in Fly format, Aladdin – The Bachelor Party, marks the start of our growing catalog of titles for licensing that are specifically designed for flying theaters!
In 2019 we reached our first big milestone of 50 clients worldwide!
2019
First custom CGI content in Asia
With our first custom CGI content in Asia, which we created for the amazing Eagle Warrior attraction inside Vinpearl Land Phú Quốc, in Vietnam, 2019 is the year that officializes Red Raion's CGI content presence on all continents!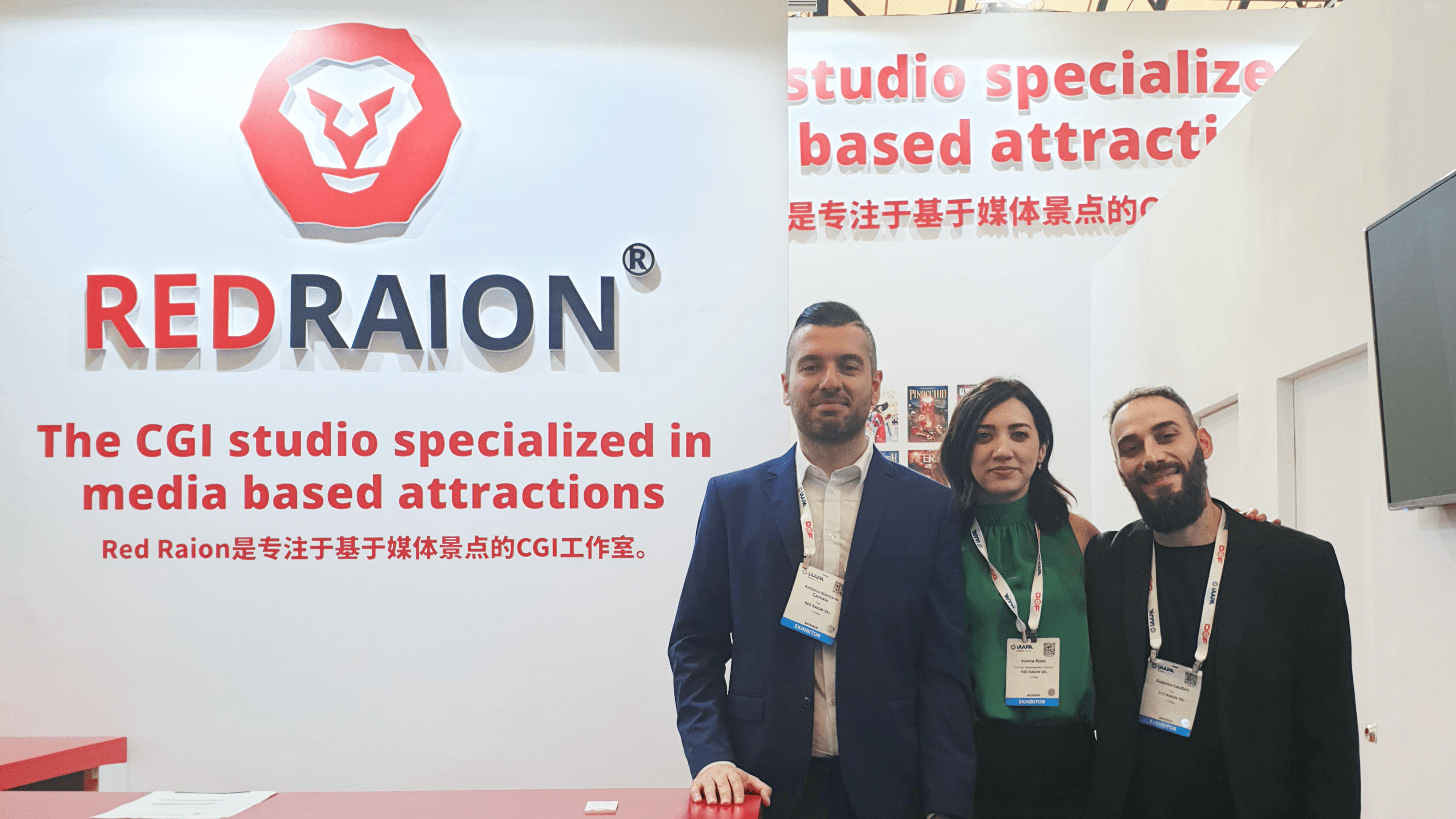 This is our first IAAPA Expo Asia, where we went to present Aladdin – The Bachelor Party in partnership with Fulldome.pro!
2019
First installation of Aladdin - The Bachelor Party
The first venue to install Aladdin – The Bachelor party is Happy Valley, an amusement park in China!
With Aladdin – The Bachelor Party, we add Dome movies to our growing catalog of CGI content for licensing. Another format to let people immerse themselves in our movies!
2018
Red Raion's first DEAL Dubai
We make our first appearance at the Dubai Entertainment Amusement & Leisure Show, the main event for amusement professionals in the Middle East: a new pin on our map!
2018
First custom movie in the Middle East
Miko and the Spell of the Stone, a sweet and thrilling tale we created for Unlimited Snow, is the custom CGI movie we produced for a 4D cinema located within a Snowpark in Oman.
2017
First Immersive Tunnel
Completely redesigning the content of an old attraction inside Cinecittà World, the park that celebrates the history of cinema and television we created Jurassic War: this moment marks our first CGI custom content for an Immersive Tunnel!
2016
First installation of our first VR film
The first venue that decided to screen Adrenaline Rush is IStudios Entertainment, in Egypt!
Adrenaline Rush, the fast-paced ride inside the human body, is the first VR film by Red Raion. What an adventure!
2015
Our first custom CGI content
The first custom CGI content Red Raion ever produced is the documentary for the 4D cinema inside the Park of the Alcantara River. The first of a long series!
2015
First cinema with Red Raion's content
Gold Coast 7D cinema, in Australia, is the first venue to choose to show their guests our Lost in Fear: this is the very first time that audiences live an experience signed by Red Raion!
What would you do if a wicked spirit awakened you in the middle of the night? Lost in Fear 5D is the first movie for licensing ever produced by Red Raion!
October 2015
EAS (IAAPA) GOTEBORG
Antonio Cannata (Co-founder and Strategy Director), Federico Laudani (Co-founder and Art Director), and Valeria Rizzo (Business Development Director), armed with the posters of Red Raion's first licensed CGI movies and a significant amount of duct tape, get to Goteborg for the company's first tradeshow.
Everyone told us it was impossible to build a new company from scratch in this industry, but we did not surrender and decided to launch the brand at the EAS, along with the first catalog of CGI movies for licensing!
June 2015
IAAPA Membership
Red Raion becomes a IAAPA member (which was still called EAS at the time). It's the first step towards becoming an active part of the Attractions Industry
Are you a forward-looking amusement professional interested in CGI content for your media-based attractions?