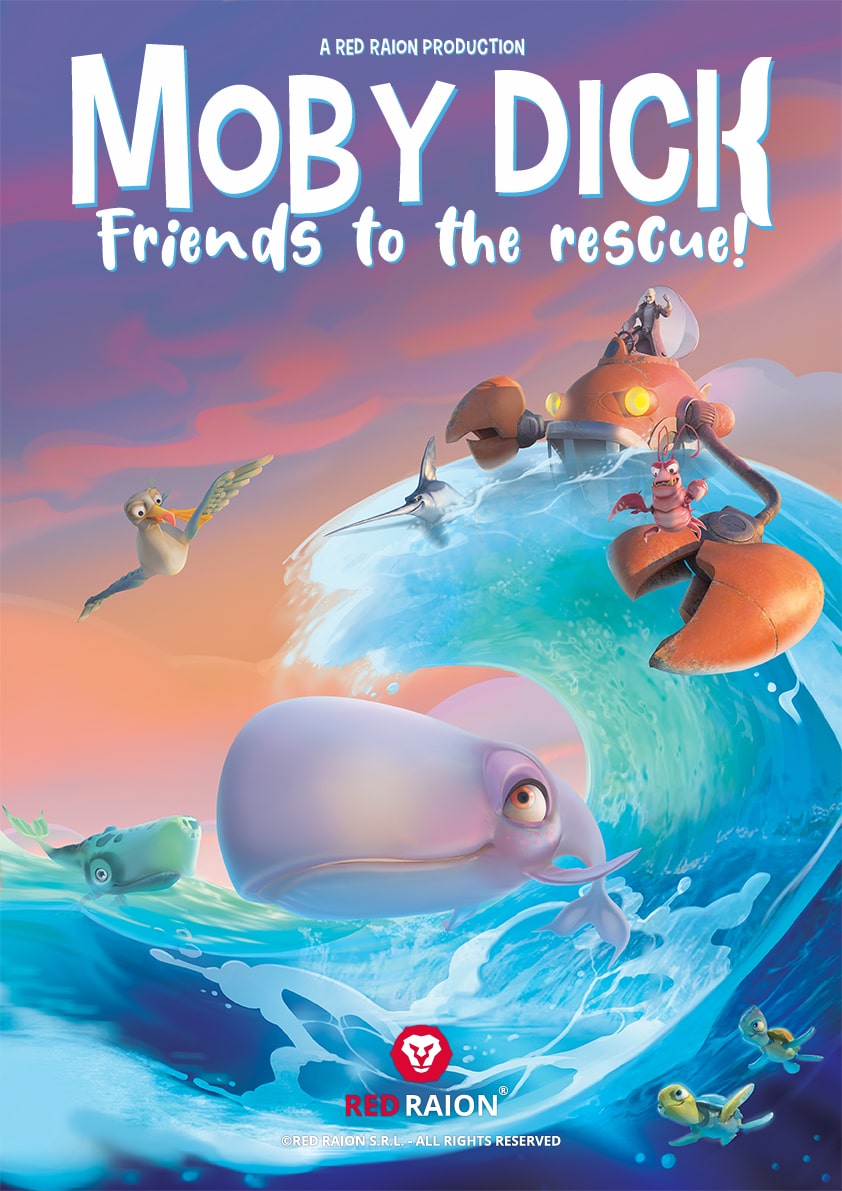 Moby Dick - Friends to the Rescue!
This lively and sweet movie inspired by a great literary classic will surprise kids and families with an incredible underwater CGI experience!
AVAILABLE FORMAT:
5D, VR, Dome
RESOLUTION:
Full HD (1920 x 1080 p) / 4K (3840 x 2160 p)
Based on the literary masterpiece by Herman Melville, Moby Dick – Friends to the rescue! is a thrilling underwater CGI movie, following the adventures of the little whale Willa, daughter of Moby Dick, and her endless pursuit by captain Ahab.
The enchanting scenery of the ocean, together with all of the funny friends helping Willa to escape the evil captain, will make this movie an unmissable experience for families and kids who love a great underwater adventure!
Are you interested in CGI content for YOUR media-based attractions?