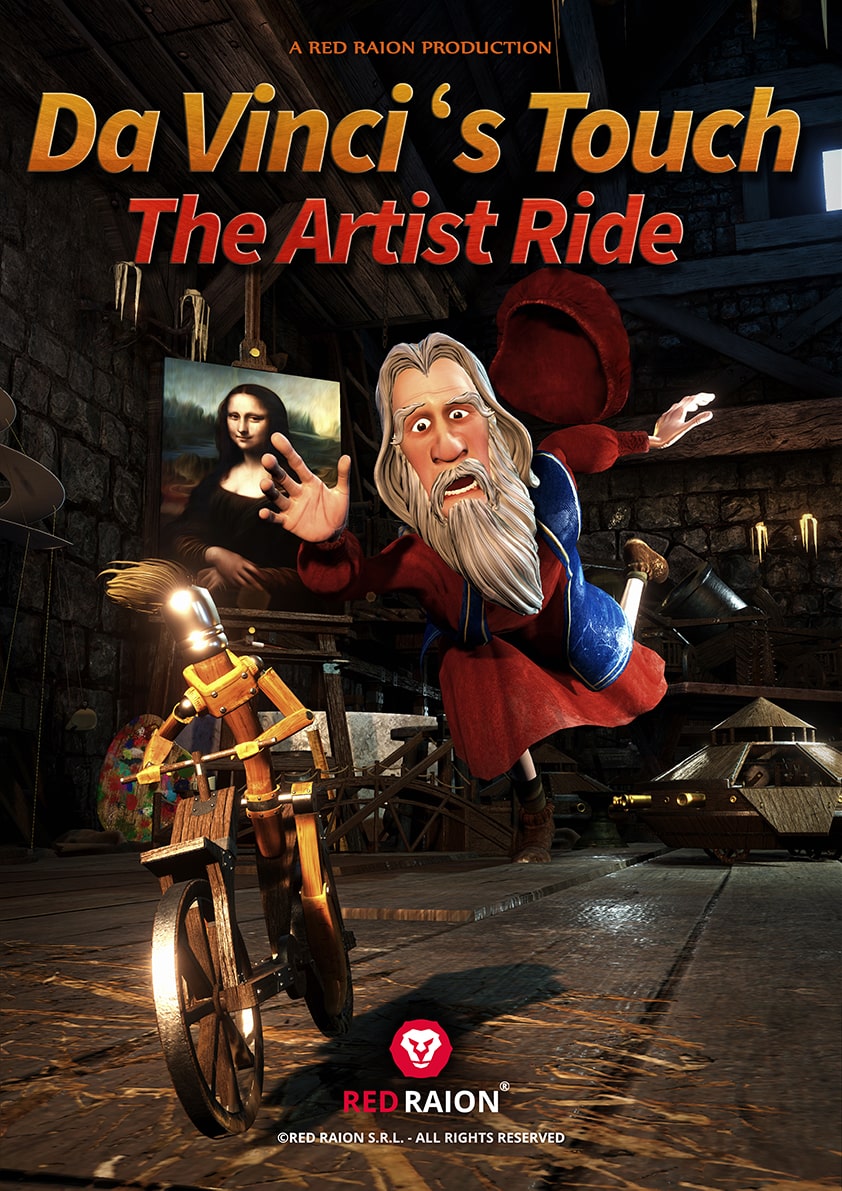 Da Vinci's Touch - The Artist Ride
The real story behind the Mona Lisa. Meet the most famous genius in the world and his personal assistant!
SUBGENRE:
Historical / Fantasy
LANGUAGES:
Only Sound Effects
RESOLUTION:
Full HD (1920 x 1080 p) / 4K (3840 x 2160 p)
What's behind the most enigmatic smile in history? What did Leonardo da Vinci use to create his masterpieces? Da Vinci's Touch 5D is the 5D ride that will give the answers to the questions above and more. Da Vinci's machineries – the real ones! – will help or obstruct you, while Leonardo will be trying to reach for you. Fly above the room, be thrown from a catapult, climb into helicopters and rush across burning fireplaces.
Are you interested in CGI content for YOUR media-based attractions?