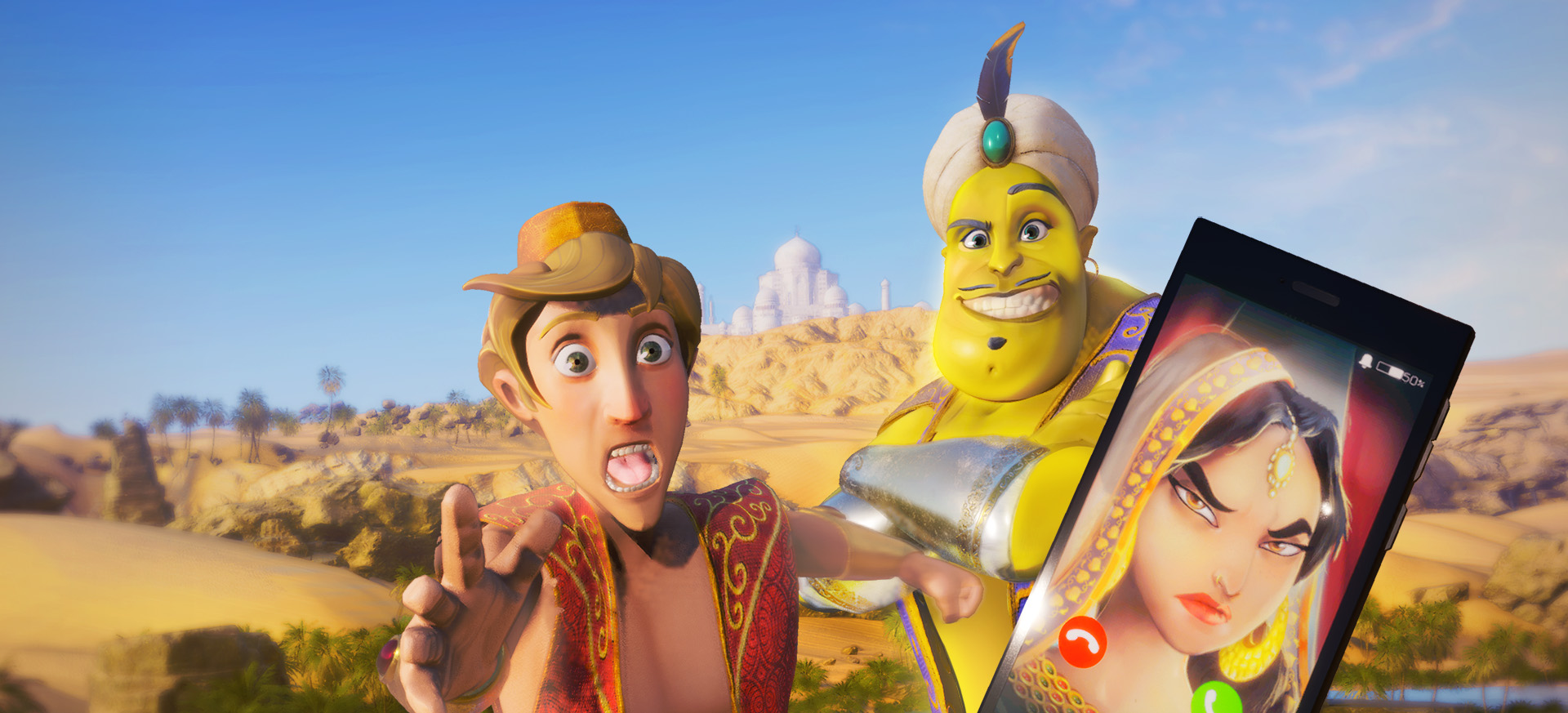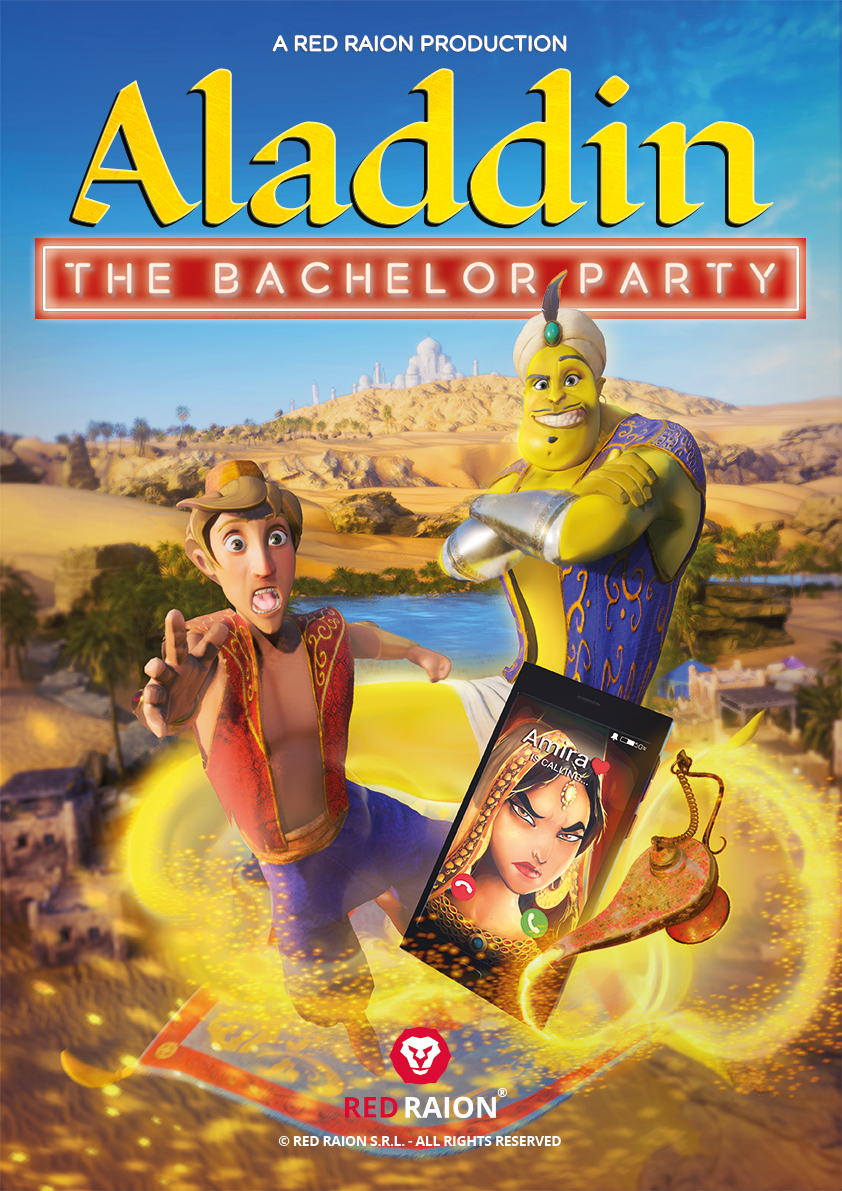 Aladdin - The Bachelor Party
This fast ride film following the classic tale links up to the end of the story we all know and love.
AVAILABLE FORMAT:
5D, VR, Dome, Fly
LANGUAGES:
Only Sound Effects
RESOLUTION:
Full HD (1920 x 1080 p) / 4K (3840 x 2160 p)
Have you ever wondered if the Genie in the classic tale Aladdin was to be the groom's best man at Aladdin's own wedding? This is how the story begins, with Aladdin and the Genie waking up after a night of shenanigans celebrating Aladdin's bachelor party. But will he make it to his wedding on time?
Are you interested in CGI content for YOUR media-based attractions?